June 10, 2020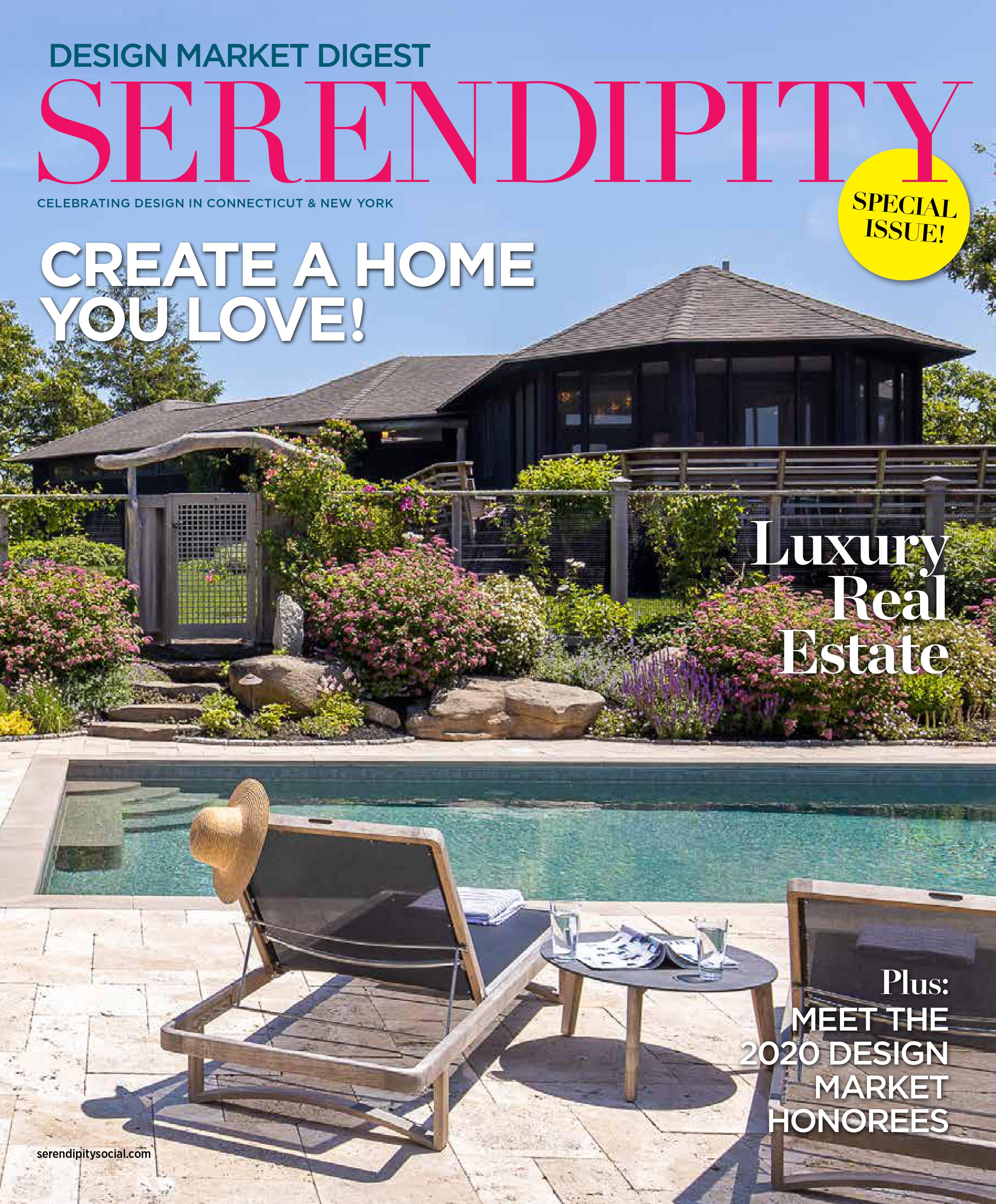 Our team is proud to announce we were recently featured in Serendipity Magazine, a luxury lifestyle magazine celebrating the best of life in the Northeast—specifically Fairfield & Westchester Counties, NY. In the article, we discuss our business philosophy and how our detailed, customer-oriented service makes us the premier painting partner in coastal Connecticut and New York. We also discuss some often-overlooked steps and exclusive tips when it comes to interior and exterior painting.
You can view an excerpt of the article below!
---
PAINTING BEYOND COMPARE
Shoreline Painting offers an exclusive, elevated level of workmanship and management standards, making Shoreline a leader in the industry among Fairfield and Westchester county competitors. Michael Italiano, VP of sales and marketing, shares a few trade secrets.
Tell us about your company's philosophy. Shoreline's company philosophy is simple on the surface level yet refined in order to meet upmarket benchmarks that clients have to come know. Quality, integrity and expertise are the highest values we stand behind. It's important to us that our clients recognize when hiring Shoreline that they're not just hiring "another painter." We specialize in high-end, luxury finishing with a mindfulness approach of achieving the design aesthetic unique to each client.
How would you describe your relationship with your clients? Detail-oriented. Shoreline clients don't want to micromanage their painters. Most of our clients come to us with a vision and a timeline. It's our objective to uncover all the details in between that are required to achieve their desired look. Our clients trust our knowledge of paint products and finishes in addition to our management approach to delivering projects on time and on budget.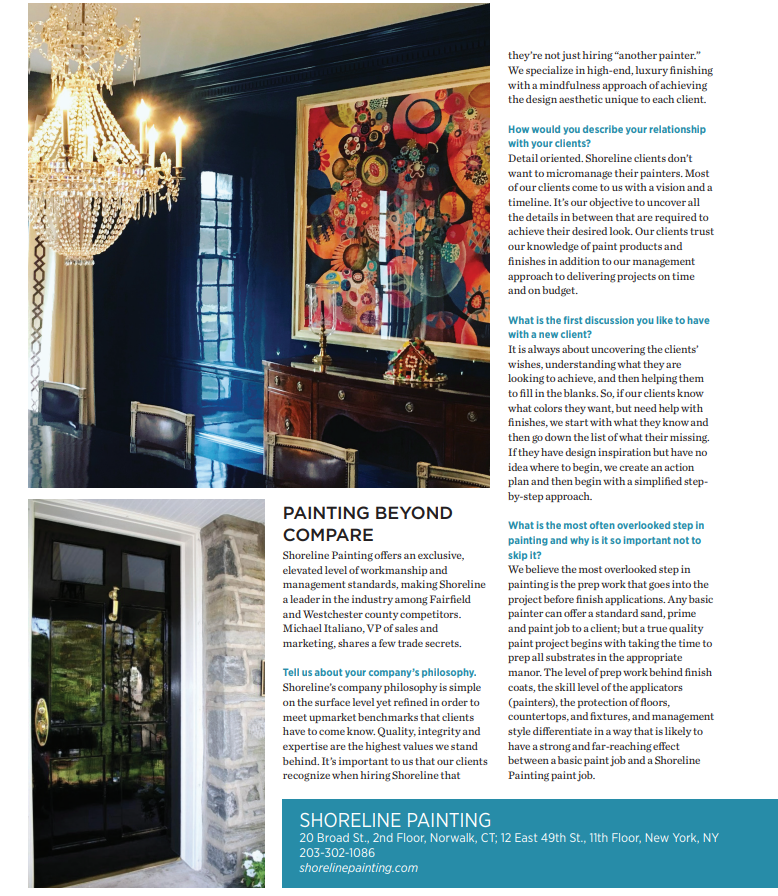 What is the first discussion you like to have with a new client? It is always about uncovering the clients' wishes, understanding what they are looking to achieve, and then helping them to fill in the blanks. So, if our clients know what colors they want, but need help with finishes, we start with what they know and then go down the list of what their missing. If they have design inspiration but have no idea where to begin, we create an action plan and then begin with a simplified step-by-step approach.
What is the most often overlooked step in painting and why is it so important not to skip it? We believe the most overlooked step in painting is the prep work that goes into the project before finish applications. Any basic painter can offer a standard sand, prime and paint job to a client; but a true quality paint project begins with taking the time to prep all substrates in the appropriate manor. The level of prep work behind finish coats, the skill level of the applicators (painters), the protection of floors, countertops, and fixtures, and management style differentiate in a way that is likely to have a strong and far-reaching effect between a basic paint job and a Shoreline Painting paint job.
---
Looking To Paint Your Home? Contact Shoreline Painting
Shoreline Painting is the team of painting professionals you can trust in the coastal areas of New York and Connecticut. Our painting specialists can give your home a fresh coat of paint, revitalize your kitchen cabinets, or transform the look of your home's interior  – whatever the project, we're here to help your property look brand-new. Contact us online or call 203-302-1086 to speak with one of our representatives.
Recent Posts