August 14, 2014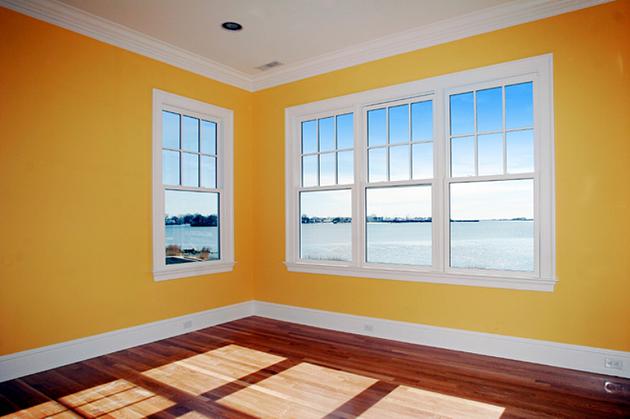 One of the most common misconceptions when it comes to designing small spaces is that an all white color palette will make an area appear larger. While there aren't any real color rules when it comes to small spaces, there are tips and tricks that experts use when it comes to interior painting and designing.
Focal Walls and Patterns
Creating a focal, or accent, wall in small spaces can work magical wonders. Painting one wall a different or deeper color can cause it to fade, making the space appear larger than it really is. Adding splashes of color to unexpected accents, such as the inside of a bookshelf or a windowsill, can also add depth to a room or area.
Playing with paint can also help add excitement and the appearance of a larger area. Try experimenting with patterns when choosing interior painting ideas. From lines and swirls to other creative ideas, these painted patterns can cause a visual pop that will transform your small space
Choosing Sharp Colors and Connecting Small Spaces
Choosing dark colors can close in a room, whereas light colored walls reflect light and give off the appearance of a larger space. Using color combinations with negative space in between will add to the room's openness. Light grays, pale blues, and lighter tan shades are good solutions instead of plain white.
Different shades of the same color can unite all of your rooms, as can a repeated pattern. These little touches, such as pillows that match the curtain patterns, throughout your home can all add up to one large united space. Also adding a faux finish or specialty technique can add character to your small space. For instance, painting the ceiling a darker color and extending the same color around 14 inches down the wall not only looks great, but also expands the appearance of your small space and makes it seem more roomy. Asking an interior painting company for help and ideas is always useful when trying to transform small spaces with color.
If you are looking for ideas on how to transform small spaces and make them appear larger than they really are, contact us. We have the experience and knowledge necessary to help you choose the right colors to transform your small space.
Recent Posts