March 28, 2019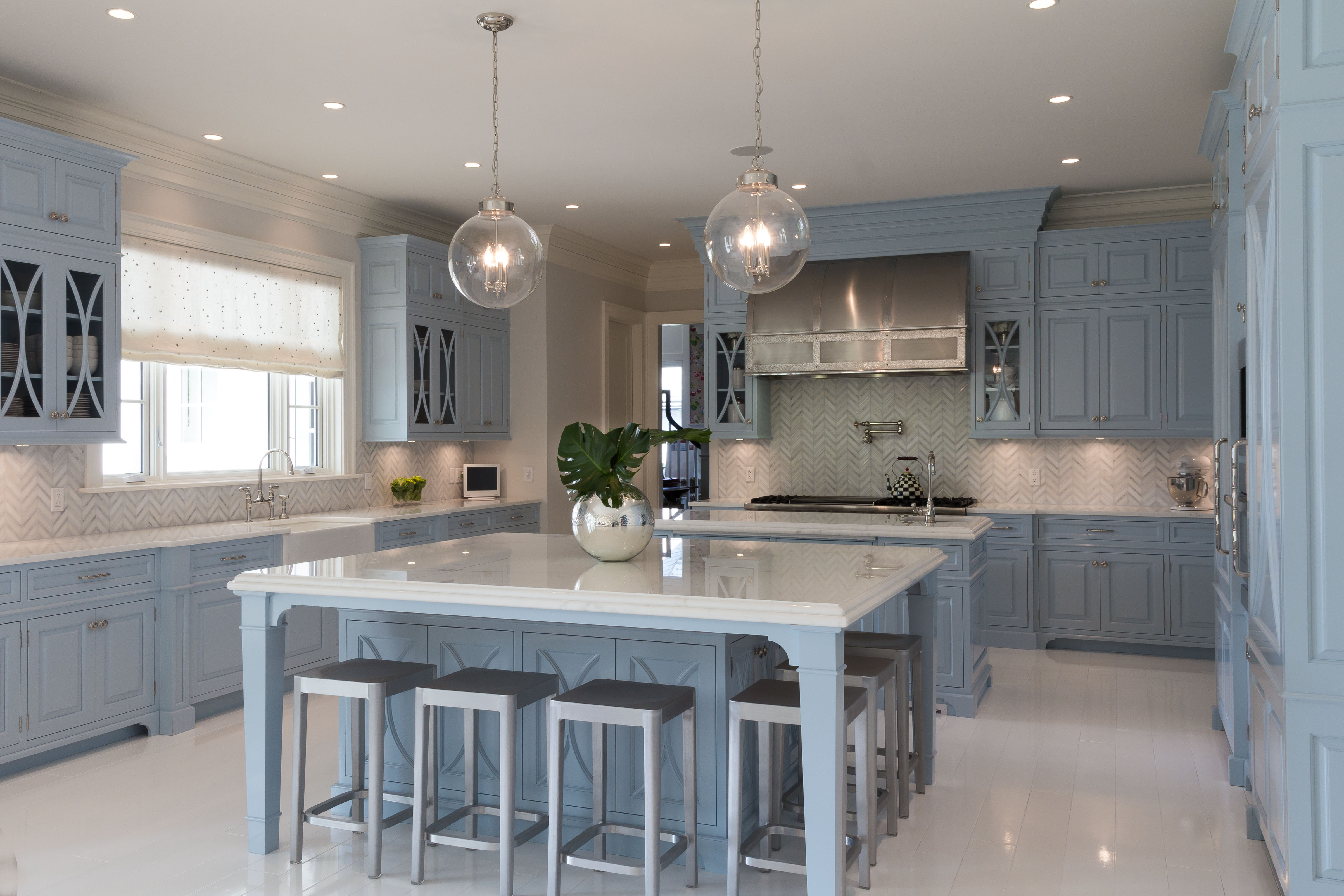 Refreshing your kitchen cabinets offers an excellent way to give your kitchen a new look without spending a bundle. Now that you've decided not to replace your cabinets, you probably want to know how to match your new cabinet color to the other elements in your kitchen, including your countertops.
We've compiled tips based on expert opinions to assist you with this task. Using these guidelines, you can ensure your new kitchen cabinet paint matches your countertops beautifully.
Tips for Matching Cabinet Paint to Countertops
We advise our customers to begin by determining your color scheme. Having a palette of colors limits your choices and gives you a theme to stick to for your entire kitchen. Some people make the mistake of bringing too many colors into their scheme. This can appear overwhelming and distracting, especially in such a small space.
To begin, you want a color scheme with two primary colors and one secondary color for accents. To keep your cabinet paint colors consistent with the theme of the kitchen, you will want to pull the color from the countertop.
Not certain what colors go together? A color match tool can guide you through this process. This allows you to match the shades you want to use and provide suggestions for complementary colors. A professional can connect you to a color match tool that generates choices for your cabinet colors.
How Do I Use My Countertop to Determine Paint Color?
Many people opt for countertops made from gorgeous natural materials such as concrete, quartz or granite. These options often include more than one color. They may be specked with multiple colors throughout or have one dominant shade with others layered on top.
This is why it's smart to match your cabinet paint color to the countertop and not try it the other way around. Countertops have a lot of variables to them — pick one shade you would like to "pull out" of what you have on your countertops, and make that part of your color scheme.
Consider Your Kitchen Style When Matching Cabinet Paint to Countertops
Every kitchen is different. You want your color choice to also complement the kitchen's style to give you the best possible look in this area. Kitchens often serve as the gathering place for your home. Your kids may do homework at the kitchen table and you may eat meals in the breakfast nook. You prep dinners here and stage dinner parties. You need to pick colors that emphasize the unique style of your kitchen rather than clashing with it.
Consider:
Black and white for modern or contemporary kitchens
Warm oranges and browns for country kitchens
Antique white and slate for traditional kitchens
Matching Your Flooring to Your Cabinet Color
The final ingredient in your kitchen cabinet makeover is your flooring. You may have matched your flooring to your countertops, in which case you won't have to change anything if the flooring also matches your color scheme. But sometimes, painting your cabinets will call attention to what you need on your floors, as well. The floor may also contrast with your cabinets, bringing a new element into the design.
Whatever path you choose, you do want your floor to look different than the cabinetry, so don't match the color exactly. You may want to revisit the floors after you finish painting to reassess the choices.
How Do I Paint My Cabinets?
You can attempt to paint your cabinets yourself, but many people find having a professional do this intricate task brings better results. You want your kitchen to look polished. Cabinets are often the first thing people notice when they enter a kitchen. Painting your cabinets yourself can lead to uneven paint application and visible brush strokes. Those things set the wrong tone for an area you want to look crisp and inviting.
Contact Shoreline Painting for Your Cabinet Painting Needs
Do you live in Fairfield County, CT, Westchester County, NY, or surrounding areas and need assistance painting your countertops? Shoreline Painting can help. We are a Fine Paints of Europe Master Certified Painter, and we can aid you with determining a color scheme and painting your cabinets. Contact us today to get a free estimate on your interior painting job.
Recent Posts