April 22, 2015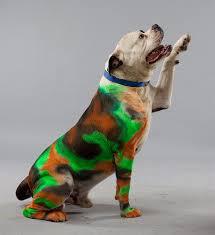 Pets are a part of your family, so it's important to make sure they are safe at all times. When you are using interior painting contractors to update your home, you need to keep your pets at a safe distance for the sake of your pets and the quality of your paint job. Here's why:
Stress. Common household pets such as cats and dogs are territorial in nature and used to the environment in your home. When strangers move around and make noise, it tends to stress them out, which could also cause your pet to act-out in unusual ways.
Toxic Fumes. It's not safe for your pets to be around fresh paint as the fumes can be too strong for them. Even after painting is complete, it's a good idea to keep them out of the way until the strong odor diminishes. The use of fans may help for faster ventilation.
Choking Hazards. There may be small items left lying around by your contractor such as loose screws, cords and plastic, while the paint job is in progress. These could be choking hazards for your pets.
Trip Hazards. Giving pets free range of the house could mean a distraction and possibly a safety hazard for your painters if they were to get underfoot.
Quality Issues. Pets may brush up against a freshly painted wall or accidentally tip over a can of paint. This could lead to a less than perfect paint job, as well as tracks of paint on unwanted surfaces such as your furniture and flooring.
What You Can Do
To avoid these 5 safety issues, you need to make sure your pets are not around. Here are a few solutions:
Secure your pets in another area of the home, along with their food, water, toys, bedding and litter box.
House your pets at a local kennel for long-term projects.
Check into a pet day care for shorter projects.
Ask a family member or friend to watch your pets until completion of your project.
Painting and pets are not a good combination. It's in your best interest to keep your pets away for their safety, as well your painters' safety. For professional painters in Fairfield County who truly understand about pet ownership, contact us. Shoreline Painting & Drywall has been beautifying homes in Darien and the surrounding areas since 1975.
Recent Posts