November 14, 2014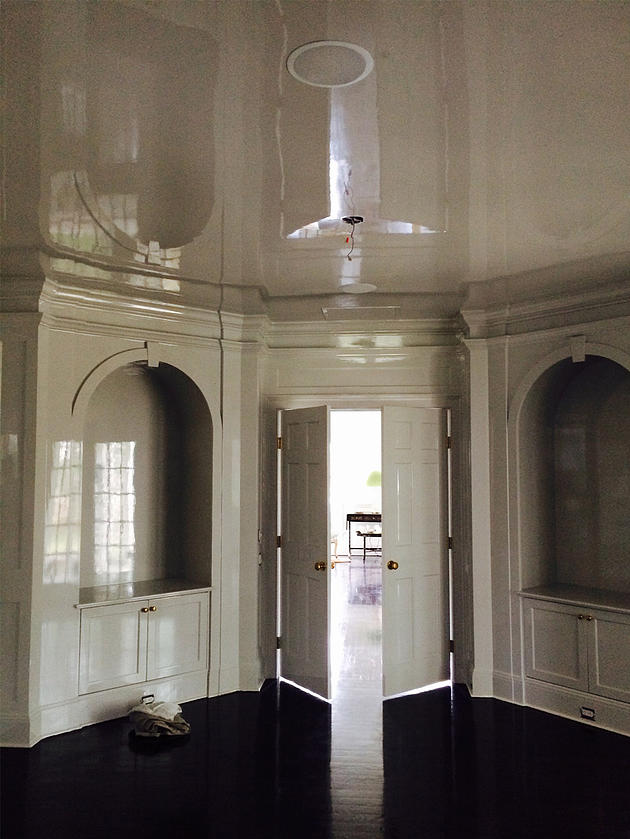 The color palette used for interior painting during previous years has held softer, simpler colors, leaning toward pastels and natural hues. This year, 2015 paint colors are trending toward darker, bolder colors that make a design statement. The latest color combinations used in interior design trends are exciting and versatile. There are several popular combos designed to add a spark of life to any modern décor.
Elegance of Black and Gold
With a new year comes a new wave of energy. Interior painting can achieve the goal of infusing energy into an area by using combinations of black and gold. With careful planning, this elegant duo can work for just about any room. Depending on the size, design and shape of a room, either color can be used for a base color or just for an accent wall. Gold can add beautiful accents on a black backdrop and vice versa. This classic combo is making a comeback statement for elegance and style.
Versatility of Navy Blue
Staying with the dark and bold theme for trending colors of 2015 is navy blue. This particular color used to be considered limiting but is now replacing many of the reds and greens that were popular over the last few years in interior house painting. Navy blue is a deeply rich hue that is both classy and versatile. It ispractical in many design settings, from traditional farmhouses to modern homes. Navy blue can have an effect in virtually any room in the house and is no longer limited to the kitchen. Try it in bedrooms or to add a nice touch to home offices.
Shades of Gray
Neutrals are taking a turn to darker shades along with other hues. Neutrals remain popular choices because of their compatibility with other colors and their versatility. This year, neutral shades are leaning towards mocha or peach. Grays are also popular choices but homeowners prefer to go with tinted shades of gray. For example, a dark gray tinted slightly with a deep purple or a dark blue are being used. Even basic gray is being overlooked, and a darker silver gray or charcoal gray are more popular choices for interior house painting.
Ready to paint with some of the boldest color combinations this year? Contact us to learn about the variety of interior painting services options available for Connecticut house painting today.
Recent Posts