Who We Are
Shoreline Painting & Drywall Inc. is a family owned and operated company that is fully bonded, licensed and insured. Louis Polidoro established Shoreline in 1975. His son Christopher Polidoro entered the company as President in 2007. Continually bringing fresh new ideas to the forefront. Throughout its 35 plus years in business, Shoreline has done extensive work throughout Fairfield County, Westchester County, New York City, and Rhode Island.
We At Shoreline Painting & Drywall Inc. have all the key elements to transform your house into a world-class home: management expertise, state-of-the-art tools, premium eco-friendly materials, structured management team and skillful painters. Our selection of finishes covers a wide variety of techniques, styles and tastes: from Old Italian finishes, Marmorino, Venetian plasters to metallic paintings, faux finishes, stain and clear systems, epoxies, electrostatic and many others. We can fulfill any of your interiors or exterior painting or commercial needs. We have technical knowledge of products and their applications, A site manager and general manager is assigned to every project at all times and supervised by our director of operations daily.
Our team is comprised of 70+ individuals who each go through extensive technical training to achieve the superior finishes that are the foundation to our reputation. Our knowledgeable staff is always available to help you with any questions, before, during, and after your project is completed.
Shoreline Painting & Drywall Inc. takes on all projects, small and large, with integrity, first class workmanship, and pride. Our offices are conveniently located. We serve Fairfield County including Greenwich, Riverside, Old Greenwich, Stamford, Norwalk, New Canaan, Darien, and Westport. We also serve Westchester County, and New York City.
Shoreline Painting Mission Statement
THE MANAGEMENT TEAM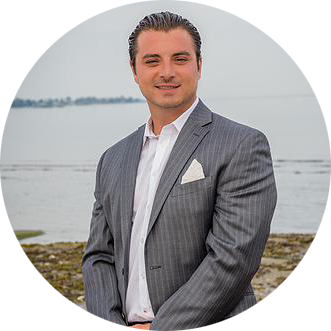 Christopher Polidoro
President
Chris has been called a serial entreprenuer. Full of energy and passion, Chris manages to successfully own several businesses. He is a bold leader, and his forte is to find the right people and put them in the right places within his businesses based on trust, competency and friendships! If you ever have an opportunity to meet him, you will NOT forget him. When it comes to the preservation of your home,

Chris is focused on supplying your jobsite with nothing short of the highest integrity workmanship. He has earned his B.S. in Hospitality Management, and also holds his Real Estate license.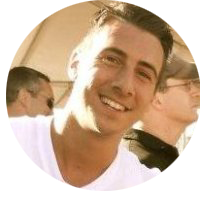 Michael Italiano
Vice President
Michael Italiano, Vice President – Michael is vice president with responsibility for the development and implementation of all sales, marketing and operations platforms in support of Shoreline Painting & Drywall and its affiliate businesses.

Michael began his career in South Florida in 2006, entrenched in the world of hospitality and hotel management. He has since worked in a number of positions in sales, marketing, hospitality and operations. Whether in the office reading architectural drawings, on the road meeting with homeowners, or spit-balling ideas with co-workers in the 'war' room – Michael has his fingerprints on almost everything.

Michael was born and raised in New York. He holds a bachelor's degree in hospitality management and a master's degree in business administration.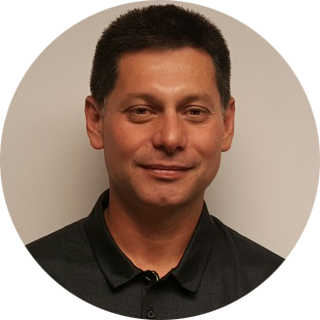 Antonio Lopez
Director of Operations
Antonio is the Director of Operations for Shoreline and has been with the company for 25 years. His rigorous training and demand for excellence has made for the development of outstanding crews and crew leaders.

He stresses punctuality, cleanliness, and nothing short of the highest quality workmanship. With Antonio overseeing your jobsite – you can feel comfortable that your home will be left in impeccable shape from roof to foundation.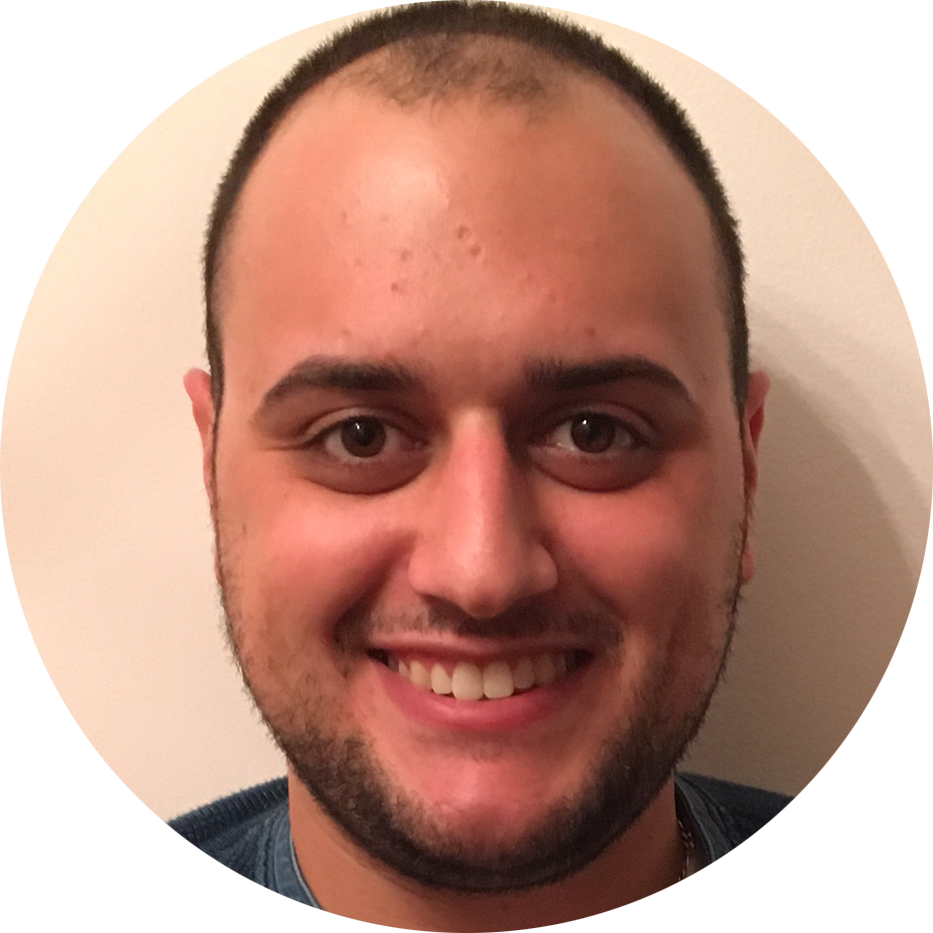 Tim Abbazia
Operations Manager
Tim has recently been added to the Shoreline team and will have the role of Operations Manager. Tim's experience with managing fast-paced, heavy work loads, while meeting strict deadlines makes him a perfect fit to ensure every job is done to perfection. He will act as the liason between sales, the client and our outside team.

Prior to Shoreline, he spent 4 years working and traveling for The NBC Sports network and most recently on the Auto Racing account.

Tim graduated from the University of Connecticut with a degree in Communications.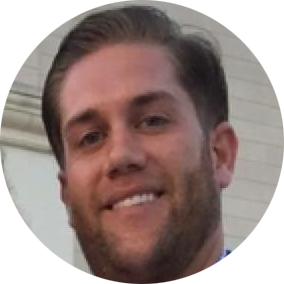 Edward Mailhot
Assistant Sales Associate
Ed is the Assistant Sales Associate who is professional, passionate, and has a keen eye for perfection. He works diligently to ensure that all the work our team achieves meets all levels of expectations to our clients.

His strong background in sales with addition to his personality brings an amazing dynamic to Shoreline Painting & Drywall Inc, family.

He has earned his B.S. in Business Administration with a Minor in Communications and a Concentration in Operations Management.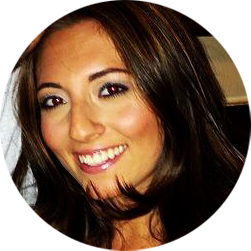 Jessica Polidoro
Office Manager
Jessica manages all of our daily office work. She responds to the needs of both the business and of clients in a fast energetic way.

Jessica is a breath of fresh air every day. She also helps out wherever she is needed, whether it be bookkeeping or marketing projects.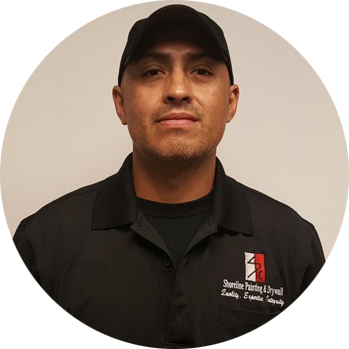 Daniel Perez
Senior Site Manager
Daniel has been with Shoreline Painting for over 10 years and brings a wealth of knowledge and experience to any project that he manages. He is trustworthy, organized and leads a great team.

He is a trusted and valued asset of the Shoreline team. Daniel really enjoys the satisfaction of reviving and beautifying a project from beginning to end. It's important to him to make sure the customer is pleased before his team leaves.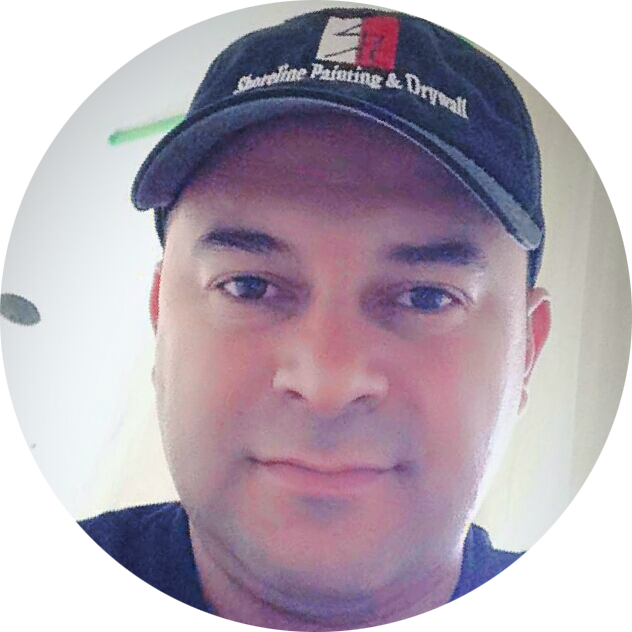 Gabriel Suarez
Site Manager/Faux Finish Expert
Gabriel has been with the Shoreline team for 5 years and ensures each job is done to perfection. His skillful mastery of faux finishes is unrivaled with each job being well thought out, making sure every detail is taken care of.

He is excellent when communicating with our customers and takes great pride in every job he manages.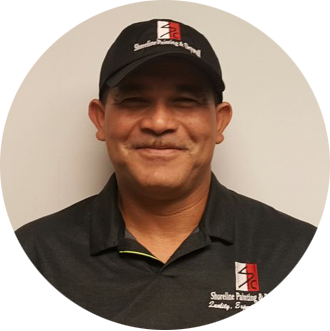 Edwin Morales
Site Manager
Edwin has been with Cedar Roof Coatings and Shoreline Painting for 10 years. His specialty lies in the preservation of cedar roof shakes and shingles. His craft earns him the title of best in the business.

Edwin is a skilled manager of his team and brings years of roof and painting experience to the men.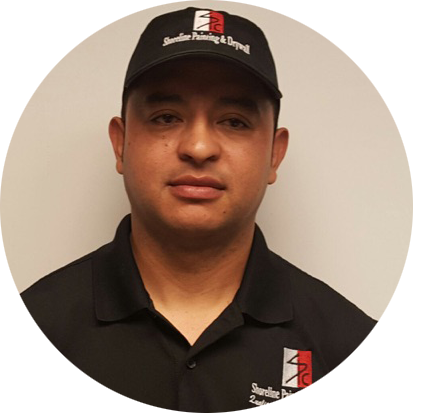 Hector Escalante
Site Manager
Hector has been with Shoreline Painting for 12 years. His years with the company allows Hector to lead by example. He is a highly trained and skilled craftsmen with the right attitude and sense of commitment.

Hector values the fact that he has been with the company for so long. He believes in always trying to get better through communication, better practices and knowledge of products. He loves giving customers the best service and quality.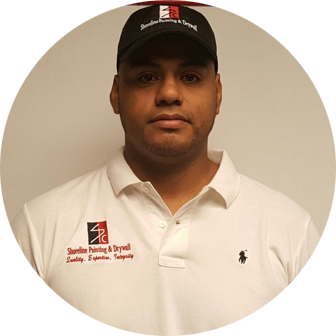 Roberto Castillo
Site Manager
Roberto joined the Shoreline team in 2013. Initially, he started as a painter, but was quickly promoted when his leadership skills were immediately recognized. Roberto's fast-paced management style, in combination with a meticulous attention to detail makes him a perfect addition to the Shoreline management team.

Roberto is consistently pushing himself and and the members of his team to get better and better each and every day. His leadership results in masterfully-finished projects, both on-time and on-budget.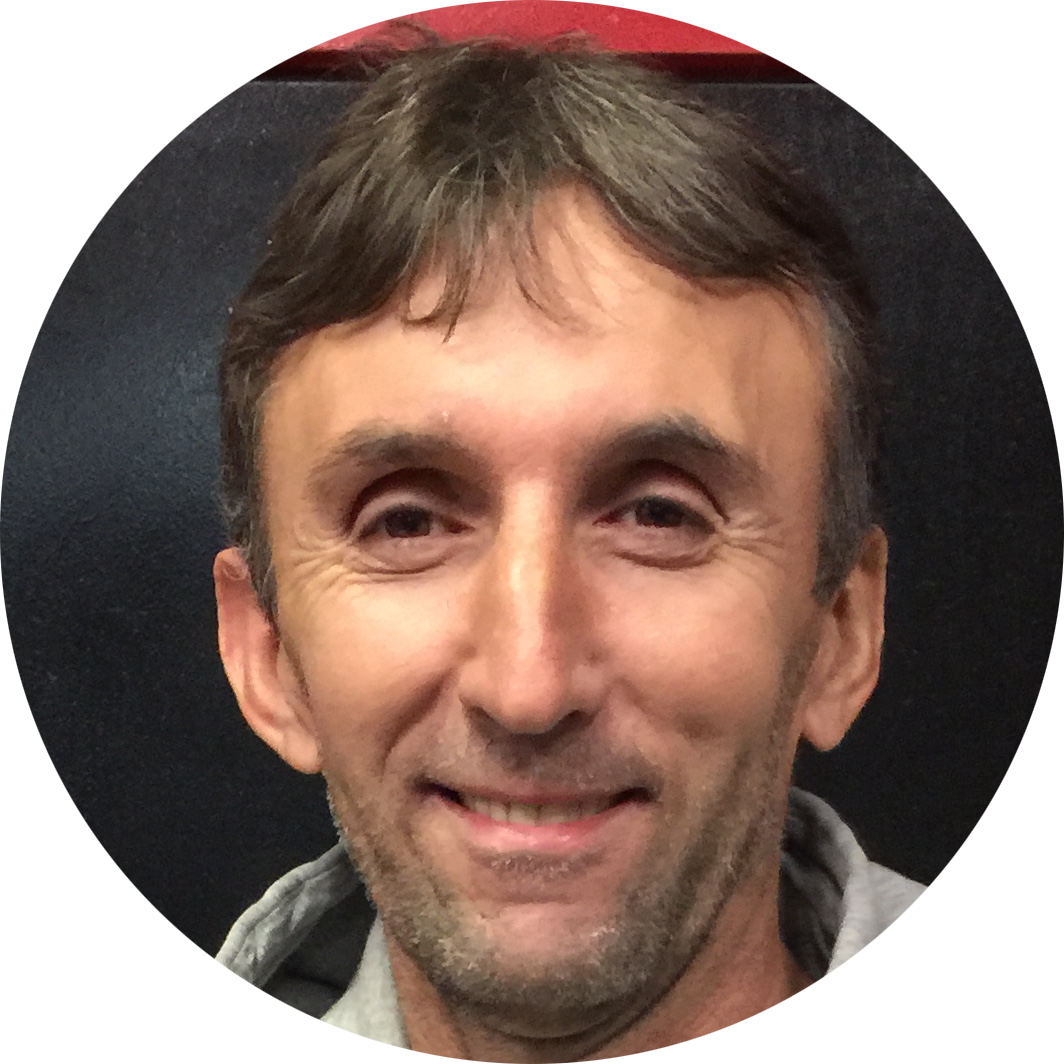 Djon Ivezaj
Carpenter/Site Manager
Djon joined the Shoreline team in 2011. He began his carpentry career in Michigan, and later on moved to New York City where he honed his craft. Djon is a highly skilled artisan who allows his work to speak for itself.

Djon will take a personal pride on any project the he undertakes. His friendly demeanor makes him a valuable asset on any project he works on.