The Best Home Painters in Fairfield, CT
A home is the biggest investment that most people make in their lives and finding a painter that cares does not have to be hard. A new paint job is a fast and relatively inexpensive way to protect and preserve your investment, while helping your home maintain its value and finding a painter is an important task. For more than 35 years, the professional painters at Shoreline Painting & Drywall have been providing first-class interior and exterior house painting services in Fairfield, CT. You can count on us to offer the ideal combination of superior, environmentally friendly materials, excellent craftsmanship and unsurpassed customer service.
Choosing A Interior House Painting Service in Fairfield, CT
Is it time to paint the inside of your home, but you're dreading the thought of tackling the project yourself? Turn to the interior painting experts at Shoreline Painting! Your Shoreline painter can give you the top-notch interior paint job you've always wanted, at a price you can afford.
Our fast and efficient painting process ensures fantastic results in a short amount of time. Our expert interior painters can even assist you in selecting the appropriate eco-friendly paint color for your décor. All work is performed under the direct supervision of our management team to ensure every aspect of the project is completed to your satisfaction.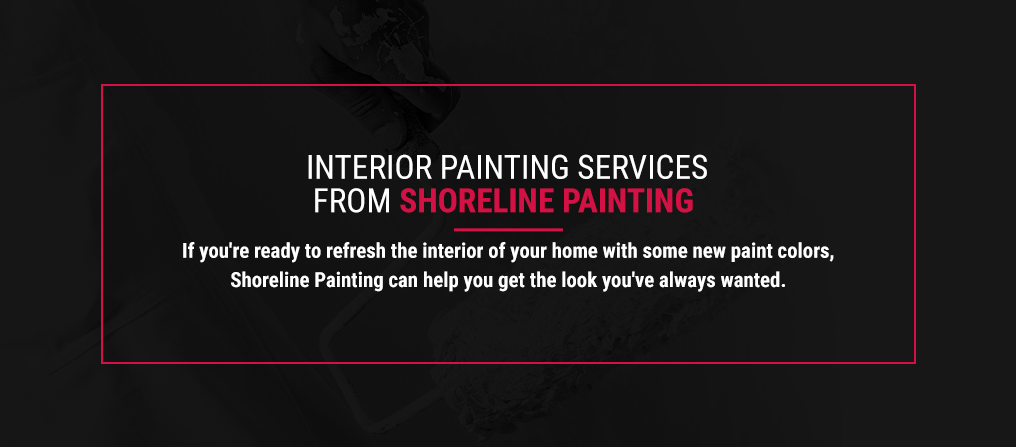 Fairfield, CT Exterior Home Painting Services
It can be easy to overlook the outside of your home, especially during those cold winter months in Connecticut. Take a close look at your home's exterior, and if you don't like what you see, contact the exterior painting pros at Shoreline Painting right away. Our skilled exterior painters can transform any worn or weathered surface, whether it's stucco, brick, clapboard siding or cedar shakes, into a beautiful outdoor home showcase. A new paint job can also protect your home against the ravages of the harsh Connecticut climate.
Why Homeowners Choose Shoreline Painting
There are many painting contractors in the Fairfield, CT area you can choose from, so what makes Shoreline Painting stand apart from the rest? For starters, we have an unwavering commitment to quality, expertise, and integrity. Perhaps that's why so much of our business comes from repeat customers, who are happy to refer us to their friends and family members.
In addition to being a fully licensed, bonded and insured painting contractor, we're also a Fine Paints of Europe Master Certified Painter. This certification, by one of the world's leading luxury paint brands, speaks to our commitment to working with the best companies and continually expanding our ability to serve our clients better. To become certified, we were first recommended by a Fine Paints of Europe supplier who has worked with us for at least five years. Then, we underwent continued training to ensure our team had been familiarized with the company's products and their proper application techniques. Finally, we were required to commit to delivering top-grade service at a fair price to each of our clients.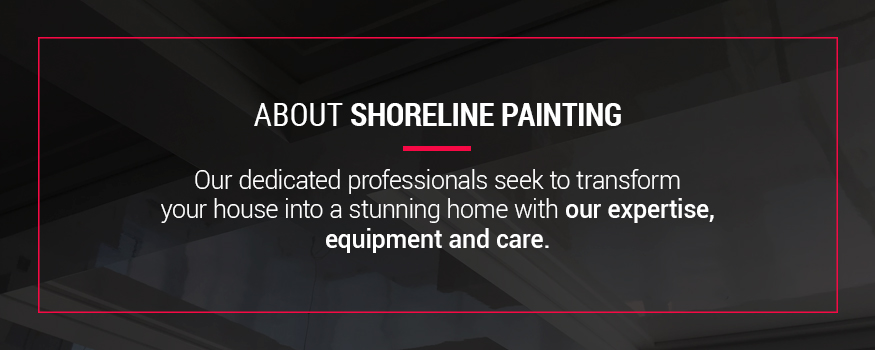 Ongoing training and a dedication to service excellence have been Shoreline Painting priorities since day one. That we have been recognized by a respected international paint manufacturer such as Fine Paints of Europe only reinforces the fact that we're one of Fairfield, CT's leading home painters.
Shoreline Painting Offers Performance You Can Trust
We are proud to provide complete indoor and outdoor house painting for Fairfield, CT and beyond. Count on our team for any job, big or small. Though we have worked on major jobs at some of the region's most prestigious addresses, we happily provide dedicated service at a reasonable price for everyone we do business with.
To learn more about why so many homeowners choose Shoreline Painting, view our customer testimonials. For samples of our more than 1,000 successfully completed projects, browse our portfolio.
Contact the Professional Painters in Fairfield, CT for a Free Estimate
Take an important step toward protecting and preserving your investment for many years to come by getting a new interior or exterior paint job for your home. Our painters are at your service, so why not contact us for a free estimate today? Call us at 203-302-1086, or submit our online contact form today!
Home Painting Services in Fairfield, CT
Professional Expertise from Shoreline Painting
There's no better way to turn heads and boost home value than with a newly painted interior or exterior. If you're looking for professional painting services please contact us today.
Fairfield County Locations: