June 27, 2014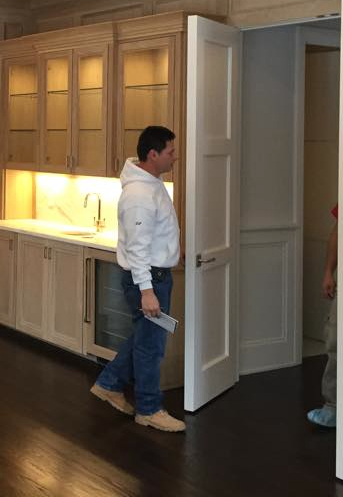 Interior painting may seem like a job most people can handle without hiring someone. However, because many homeowners don't complete this task on a regular basis, mistakes are easy to make. Hiring professional home painters can reduce the risk of these problems and help you get the beautiful room you imagined.
Blistering
You may think you are applying the paint smoothly and evenly, but once it dries, you notice bubbles in certain areas. Eventually, these bubbles will break and start to peel away the layers of paint, leaving obvious marks. Professional home painters typically scrape and sand areas before applying paint to reduce these risks.
Blocking
When interior painting, it isn't uncommon to paint more than one surface. For instance, you may paint doorways, window frames and molding at the same time as you paint the walls. If you aren't careful, multiple surfaces may stick together. For instance, if you paint a door and then open it, the door could stick to the wall, creating a mess. It's typically best to allow one surface to dry before painting another.
Cracking and Flaking
Even if you manage to avoid blistering, many interior painting jobs are at risk for cracking and flaking. Over time, you may notice small hairline cracks that eventually grow and lead to paint that peels away. This often results when you paint over a previously painted surface. Home painters typically avoid this issue by sanding away any old paint first. Priming can also prevent this problem.
Burnishing
If you encounter a space on your wall that seems to be shinier than the rest of the wall, you have seen the effects of burnishing. Excessive rubbing on an area of the wall, such as scrubbing it clean or rubbing against other objects, can lead to this issue. To prevent this problem, always use a semi-gloss or gloss paint in high traffic areas, as well as surfaces that require frequent cleaning. Ask your painter about the best way to clean painted surfaces to further prevent this problem.
Many homeowners try to save money by completing their own interior painting. Unfortunately, inexperienced painters could cause these and other problems. Hiring professional house painters can help you prevent these issues so you can enjoy a pristine paint job for longer.
If you are looking for experienced painters to help with your interior painting, contact us. We can help you get the professional look you want.
Recent Posts